Throughout the week, I read a lot of blog-posts, articles, and so forth that has to do with things that interest me:
AI/data science
data in general
data architecture
streaming
distributed computing
SQL Server
transactions (both db as well as non db)
and other "stuff"
This blog-post is the "roundup" of the things that have been most interesting to me for the week just ending.
Big Data
Databricks Photon vs Azure Synapse. This post is in Spanish, but as I know that the readers of my blog (all two of you) are fluent in Spanish, so that shouldn't be a problem. Or - you could do what I did, translate it to English. The translation didn't come out half bad, and the post compares the performance of Databricks and Azure Synapse. Interesting read!
Azure
Podtato-head, Pulumi and Azure Container Apps. This post caught my eye as it mentions Pulumi. I am interested in Pulumi not so much for it being a cloud engineering platform, but for Joe Duffy being one of the founders. Joe is a very smart guy, and I keep an eye out for things he is doing. Anyway, I link to this post because of the reference to Azure Container Apps. ACA looks extremely cool, and I must look at it further.
Azure Data Explorer
Streaming
Consuming over 1 billion Kafka messages per day at Ifood. Well, the title says it all! In the post, the author looks at the journey he had towards being able to consume a "shed-load" ("shed-load" is a technical term) of messages per day. The post has quite a few "tips and tricks", so you should definitely read this post if you are a high volume Kafka consumer.
WIND (What Is Niels Doing)
As with last weeks roundup, this is not so much of what I am doing as of what I did: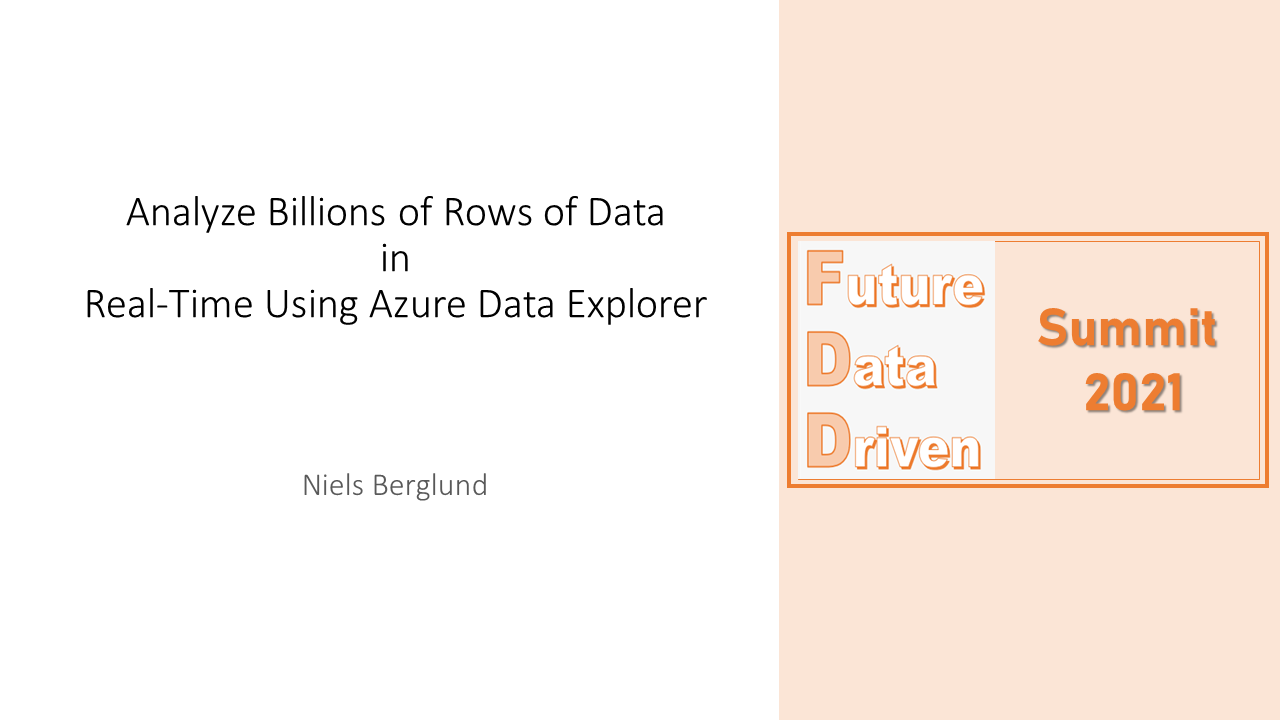 Figure 1: Future Data Driven
And also, like last week, it is a recording for a presentation I did a while back. The presentation is Analyze Billions of Rows of Data in Real-Time Using Azure Data Explorer, and the conference was Future Data Driven.
~ Finally
That's all for this week. I hope you enjoy what I did put together. Please comment on this post or ping me if you have ideas for what to cover.
---
comments powered by

Disqus